Employee Experience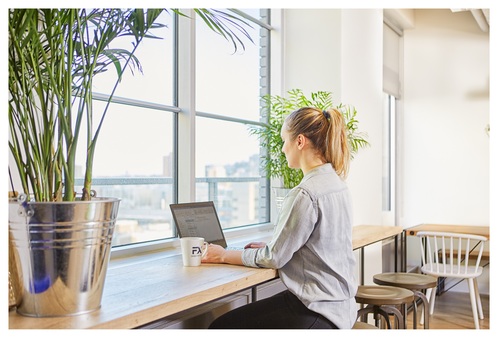 FLEXIBILITY
Our line of work is crazy busy—and so is your personal life. We get it.
We allow employees to work from home, provide flexible hours and accommodate specific needs without compromising our high quality of work for our clients.
YOUR TRUE COLOURS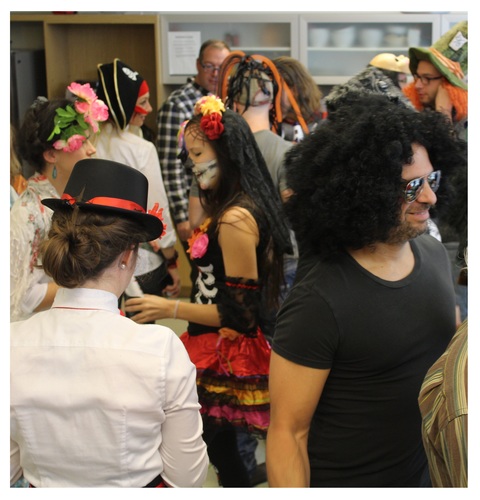 What if someone told you that they wanted to see your personality, the real you? Here, you can express the real you in different ways – the way you dress, for example. Your style can be as cutting edge as you like! Think we're exaggerating?
HAVE FUN TOGETHER
You could sign up for the employee FUN Club, a social group that brings us together at a variety of exciting employee activities throughout the year. From cooking classes to skiing, to our famous trips to the sugar shack, there's something for everyone! We also like to celebrate our successes as a gang. This sometimes happens over an impromptu happy hour in our own bistro.
HEALTHY MIND, HEALTHY BODY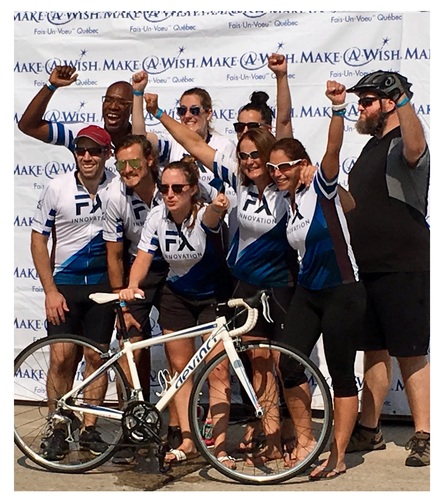 Some of us need a little kick in the morning so coffee is on us everyday. Caffeine is not your thing? Grab a hand full of fruit as we get them delivered at our office almost everyday. Don't have time to go to the gym after work? No problem, you can work out at FX! You have access to a workout studio with organized group fitness classes. If you bike to work we have a spot for your bike as well as showers at your disposal!

GETTING SOCIALLY INVOLVED
At FX, we consider ourselves lucky; things are going well. We make a point of giving back to our community, whether that involves offering time, money or a helping hand. We are involved with the following organizations in particular: The Canadian Cancer Society, Make-A-Wish Quebec and the Alzheimer Society of Canada.
​
HOW CAN YOU GET INVOLVED AND KEEP UP WITH WHAT'S GOING ON AT FX?
The Weekly News

Every week, you will get an email from FX Communications. Here, we share information on our weekly wins, our new colleagues, as well as important news and announcements. Take the time to read it through!




Townhalls

These informative meetings are presented by the leaders of our organization on a quarterly basis. Among other things we get inside to our strategic plans for months to come as well as any new corporate initiatives.

Culture Discussion Table

There are many ways to get involved. This group is a voice for employees to openly share ideas to make sure our culture reflects the DNA of our people. We talk about the vibe at the office as much as the integration of new colleagues, and any other subjects we feel are important.




Surveys

In addition, in order to improve on how best to respond to our employees, we provide surveys a few times a year. We want to know what you think about FX, and this is the perfect opportunity to participate.
​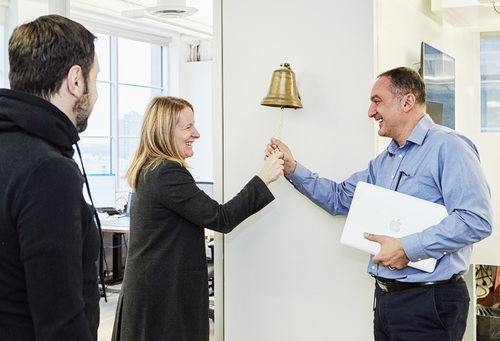 ​